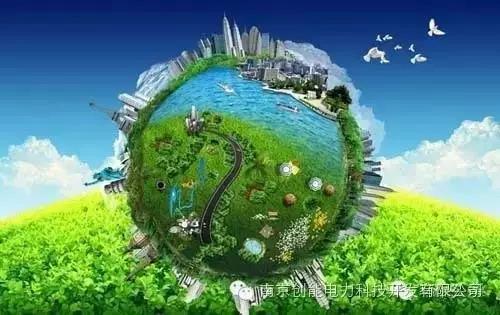 From the "13th Five-Year Plan" can be seen, the environmental protection industry will play an increasingly important role in the national economic development , not only requires its own pillar industry of national economy, contribute to economic recovery, but also shoulder the supply side reform red line, the regulation of other industries.Development and reform commission (NDRC) put forward the goal. During the "13th Five-Year Plan" period, the green environmental protection industry output need to grow by an average of more than 15%, far higher than that of CDP's growth targets, to give impetus to the economic growth.
After the "Twelfth Five-Year" of governance, the four pollutants emission reduction targets have achieved a sustained decline in the completion of the "second five" emission reduction tasks, and achieved some environmental results. In 2015: 1) COD emissions of 22.24 million tons, and the annual rate of about 3% decline; 2) ammonia emissions of 2.3 million tons, and the annual rate of about 3% decline; 3) SO2 emissions of 1859 Million tons, the annual basic rate of decline of about 4%, while the closing year in 2015 the rate of decline as high as 5.84%; 4) NOx emissions of 18.52 million tons, "Twelve Five" just started governance, the current rate of decline is in an upward trend, closing down the year in 2015 the rate of decline as high as 10.89%.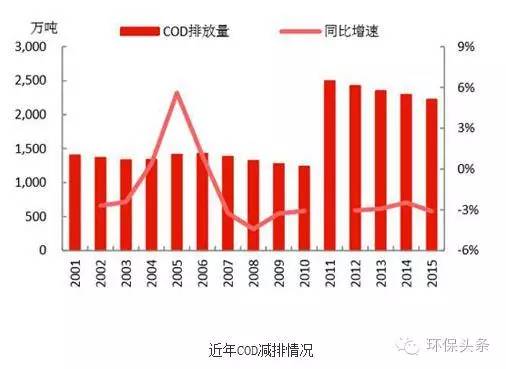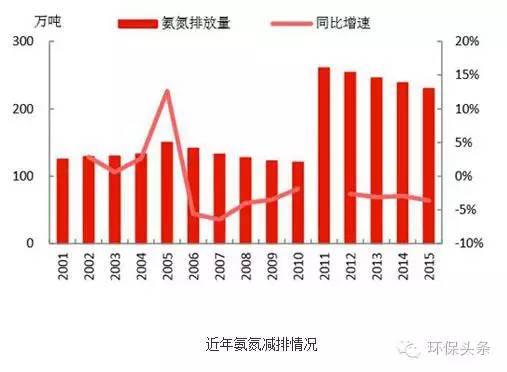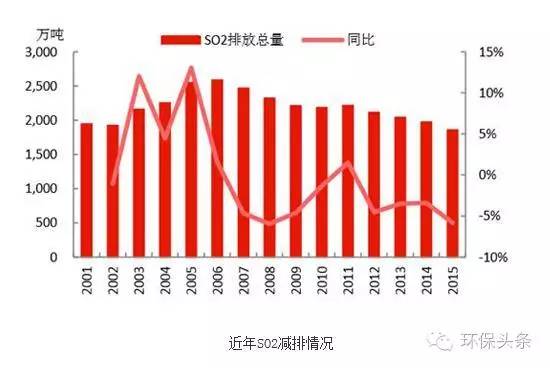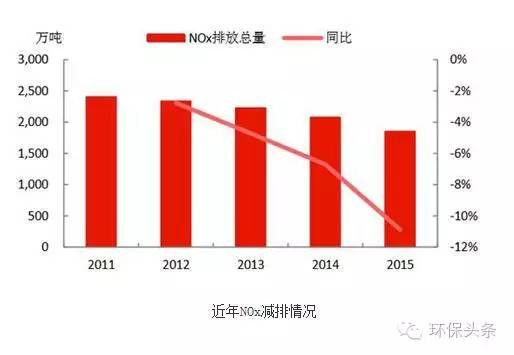 From the National Bureau of Statistics data can be seen, China's investment in environmental pollution control, showing an upward trend in 2014 reached 957.6 billion yuan; in recent years, the proportion of GPD remained at 1.5%, compared with about 0.5 percentage point increase in 2001. Development and Reform Commission and the Ministry of Environmental Protection issued "on fostering environmental management and ecological protection of the main market views," proposed goals, "thirteen" green industry output value of more than 15% average annual growth, much higher than CDP growth targets for economic growth power.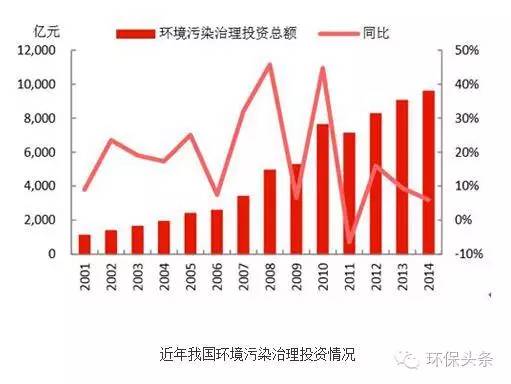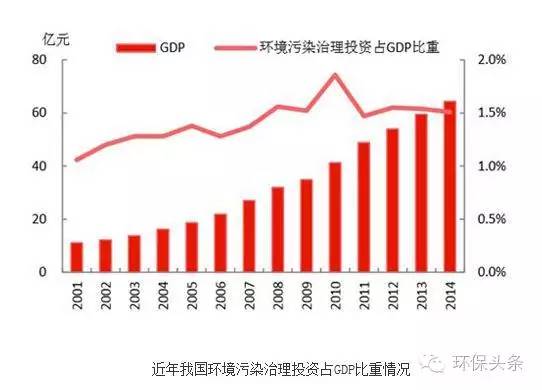 The advance of urbanization will bring incremental space for the water industry. 1) China's urban population in 2015 reached 771 million in recent years, urban population growth remained at around 3%; urban built-up area in 2015 reached 52,100 square kilometers, in recent years, the area growth rate remained at 4-5%. 2) The city's total water supply in 2015 reached 56.1 billion cubic meters, an increase of 2.5%; the county's water supply of 10.69 billion cubic meters, the growth rate has declined, only 0.56%. 3) urban water supply pipe network length in 2015 reached 710,000 km, an increase of 4.87%; the county's water supply pipe network length of 215,000 km, an increase of 5.39%; through the pipe network construction, is the water penetration rate the city and the county in 2015 the water penetration rate was 98.1% and 90.0%. 4) urban sewage treatment capacity in 2015 reached 140 million cubic meters / day, an increase of 7.19%; county reached 29.99 million cubic meters/day, an increase of 4.06%, urban and county sewage treatment rate of 91.9% and 85.2%, Respectively, compared with 2010 increased by 9.6 and 25.1 percentage points.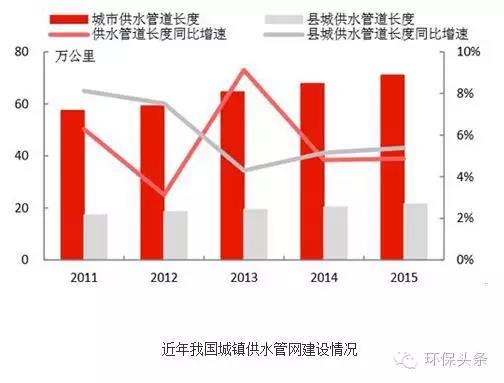 PPP in 2016 formed a hot spot, by the end of June 2016, PPP all storage projects amounted to 9285, with a total investment of 10.6 trillion yuan; and the direction of the environmental protection of about 1.4 trillion yuan, accounting for about the entire industry 3.2%; of which 2043 municipal environmental protection projects, an increase of 322 over the end of the first quarter; the total investment amounted to 891.9 billion yuan, an increase of 163.3 billion yuan, an increase of 22.41%.The reason why important, because the municipal environmental protection projects basically have a relatively mature profit model, in the operation can generate cash flow, in the PPP are high-quality projects.