Leaders of Canada Pickering Government and President of Menergy Come to Visit Chuangneng
2017-04-28
On April 21st, Canada Pickering government Chief Administrative Officer Tony Prevedel, Investment Attraction Senior Advisor Fiaz Jadoon, Menergy President Jiang Rui and related workers came to Chuangneng, and Chuangneng President Liu Fei received them warmly.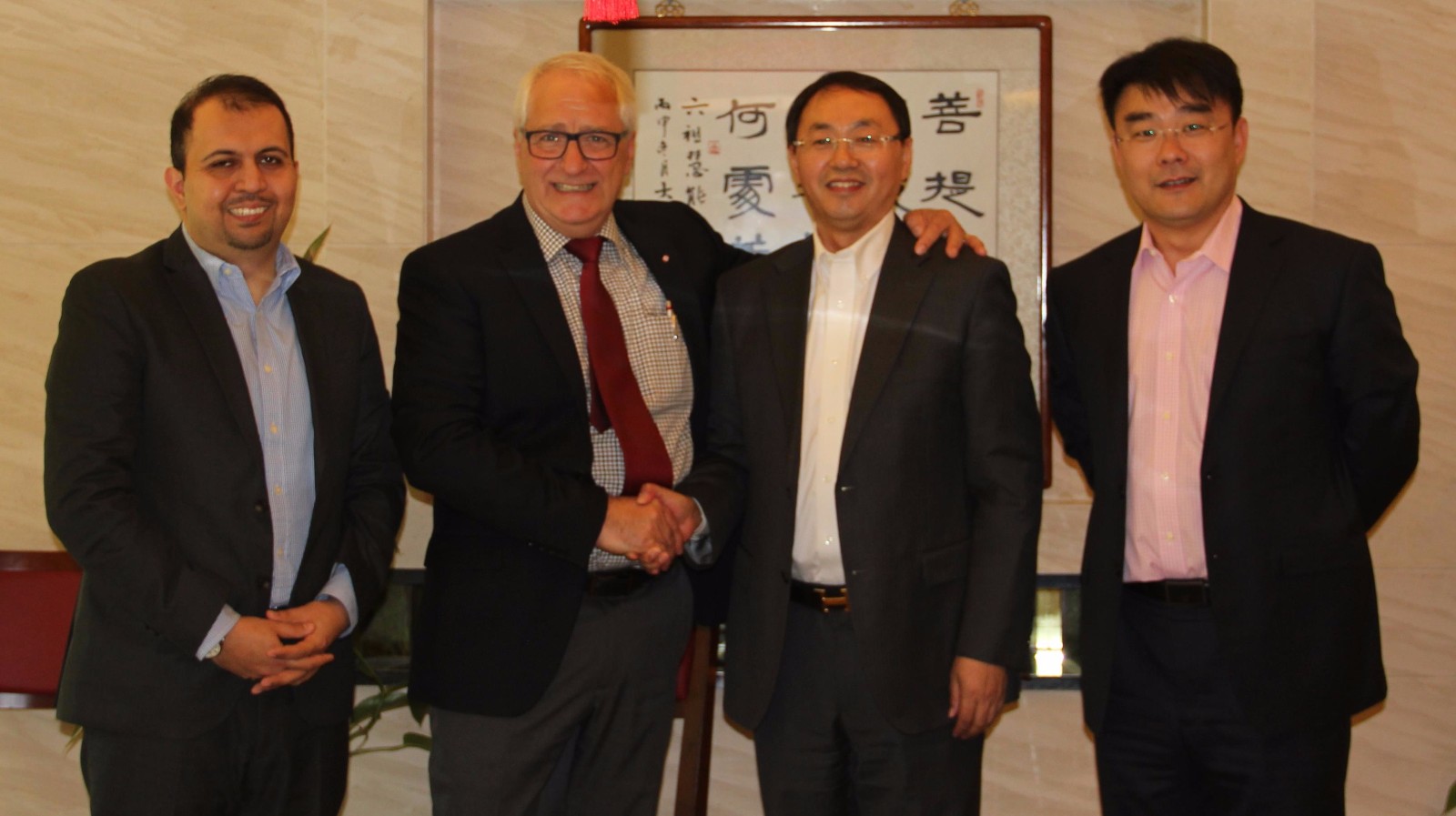 On the conference, Tony Prevedel made a brief introduction to CCIC (Canada China Innovation City)——Pickering. CCIC mainly focuses on environmental treatment, which has a close link with hazardous waste disposal of Chuangneng. The two sides had a warm discussion about hazardous waste disposal. President Liu Fei introduced the situation of hazardous waste disposal in Jiangsu and showed interest in oil sludge disposal in Pickering. In addition, the two sides also had a communication about nuclear plant and other issues such as storage of nuclear waste.
The meeting is pleasant and the future cooperation can be in prospect!