On Feburary 24th and 25th, the president Roderick Bryden, EVP Marc Bacon and their translator from Canada Plasco Conversion Technologies Inc. came to Chuangneng to make a visit and communication. The president Liu Fei, general manager Geng Jian and president assistant Li Kang of Chuangneng received them warmly.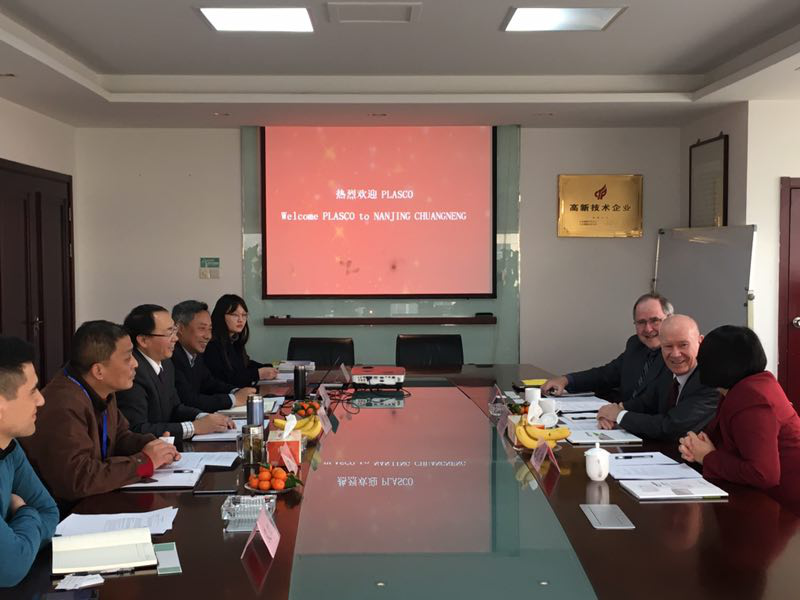 On February 24th, the president Liu Fei first expressed warm welcome for the coming of Plasco. Then general manager Geng Jian made a introduction to the general situation and business development of Chuangneng, and detailedly introduced Plasma technology which Plasco is interested in ,as well as Centralized and Harmless Disposal Project of Hazardous Waste in Nantong Rudong Coastal Economic Development Zone. Roderick Bryden showed his appreciation and positive attitude on Chuangneng's technology. At last, the two parties discussed about Rudong Project and achieved a sense of cooperation, at the same time, the two parties signed Cooperative Intention Agreement.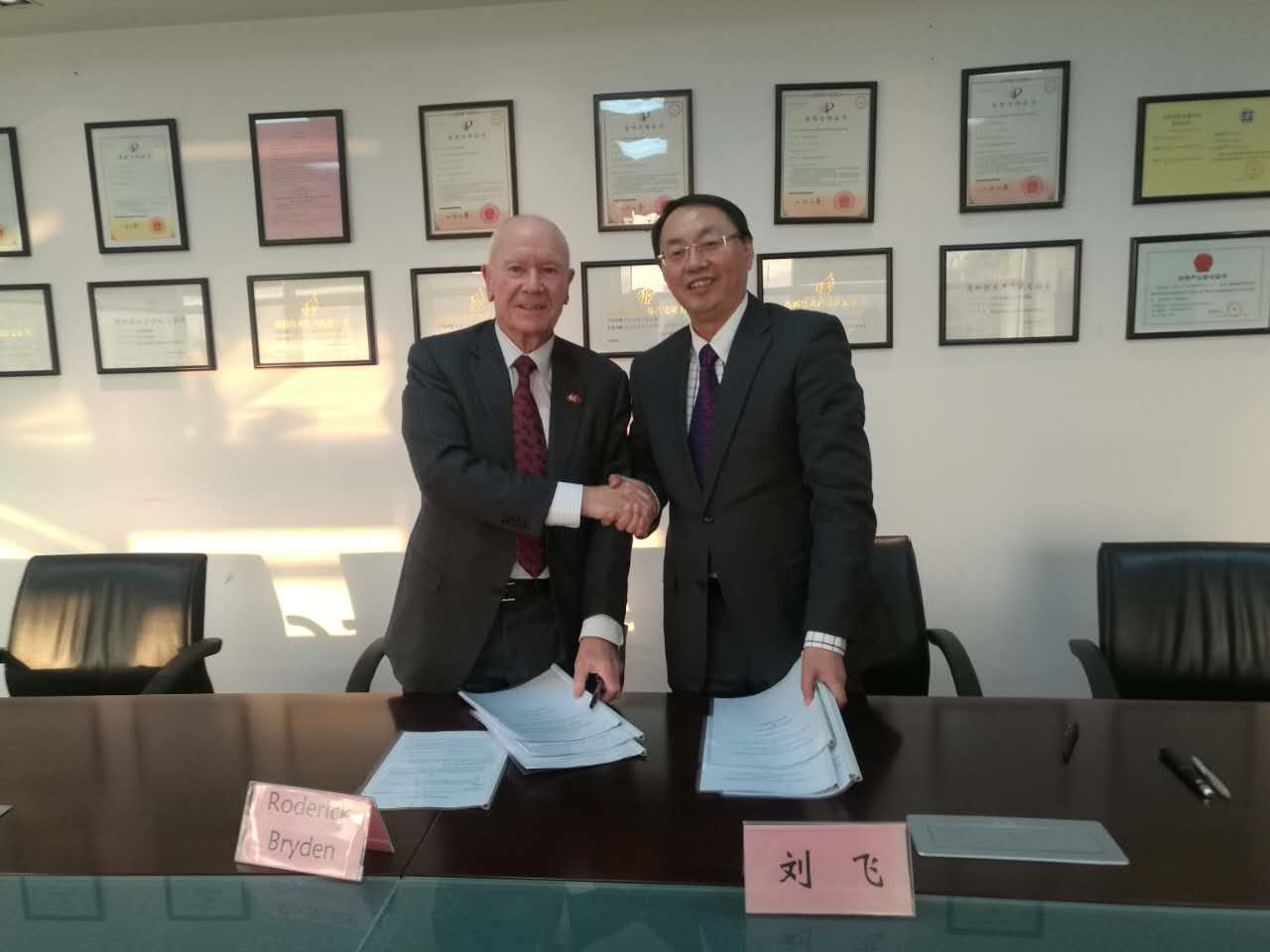 On February 25th, Marc Bacon introduced Plasco's technology and equipment in detail, and the two parties discussed technical problems lively. In the following work, hope the two parties can cooperate and contact closely to realize mutual benefit and development.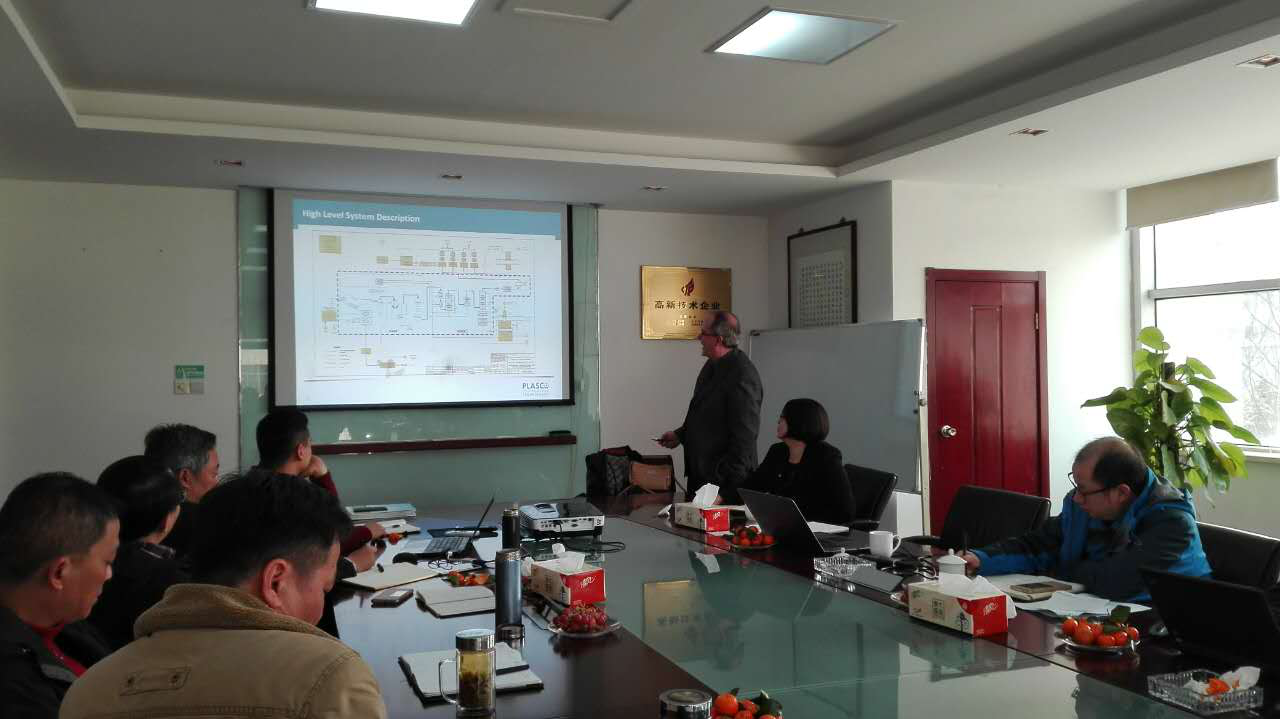 Note:
Plasco Conversion Technologies Inc. is a private Canadian waste conversion and energy generation company based in Ottawa, Canada. Plasco builds, owns and operates Plasco Conversion System facilities that use our proprietary world-leading technology to convert municipal household, commercial or industrial waste into green power and other valuable products.